Get Involved
Donate your money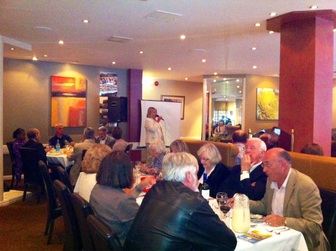 The ACA Education & Welfare Trust hold several fund raising events throughout the year. These events range from charity dinners to lectures. It is at these events kind individuals choose to sponser a child. Short films are shown and talks by Trustees and visiting friends of the Academy are given highlighting their exeriences at the Academy in Bangladesh.

Trade Aid and The Rotary Club of Birmingham, Solihull and Bewdley have been very active at these events. For those in the UK who wish to help, there is no better way to gain a deeper understanding of the work that takes place at the Academy.
---
Donate equipment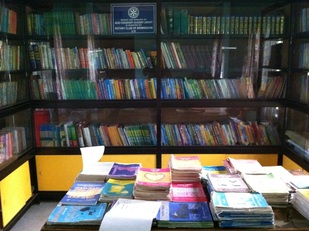 There are several organisations that have played an active role in helping to further the success of the Azad Choudhury Academy. Fund raising, books, sports equipment and desktop/laptop computers have all been donated by organisations like Rotary Club International.

Shortly after the opening of the library at the AC Academy the Rotary Club of Birmingham raised funds for books and bookshelves.

If your organisation would like to get involved please do not hesitate to contact us. We are grateful for any help you can give.
If your organisation has old computers that need to be replaced, we will be grateful if you can donate them to the Academy. All computers are highly valuable to our children regardless of specifications.

---
Donate your time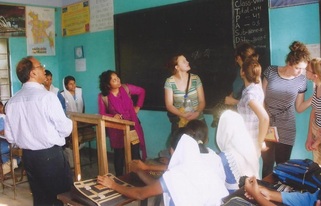 For those of you who wish to take a more active role in helping us you may visit the school in Bangladesh to make your donations personally to the children or help teach classes.
The children relish every visit made by international friends of the school. These visits and classes help broaden the horizons of children who would otherwise have no other options but a life of poverty and no prospects.
---
Corporate Partnerships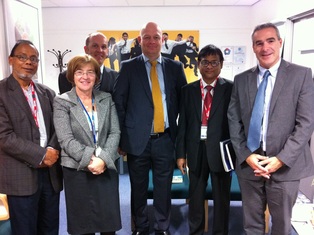 At the Azad Choudhury Academy we believe in constant development and in order to facilitate this we work closely with organisations from around the world. Some of our active partners are Trade Aid UK, Rotary Club International, Park Hall Academy UK and King Edwards VI Camp Hill School for Girls. Our partners have supported the ACA through fund raising, educational and management guidance. In the summer of 2011 the Headmaster of the Azad Choudhury Academy visited the UK in order to develop links with our UK based partners.
If your organisation wishes to make a difference please get in touch.

---