Change a life.....
Change someone else's life without changing yours. Below are some examples of the costs involved in educating children at the Azad choudhury Academy:

Sponsor a child
£40 will pay for one child's education for the year.

Several times a year the Azad Choudhury Education & Welfare Trust organise fund raising events, such as charity dinners and lectures. It is during these events that donors get to make a very personal difference to the life of a child.

The donor will receive a picture of the student and update reports on the child's progress throughout the academic year and letters from the student too.


---
Uniforms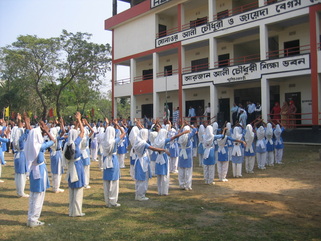 £15 will buy a uniform for a child. This includes clothing and shoes. Most of the students cannot afford basic clothing let alone school uniform. It is even rarer for most of the students to be able to afford shoes. Donations will pay for full school uniform and footwear for a student.




---
Equipment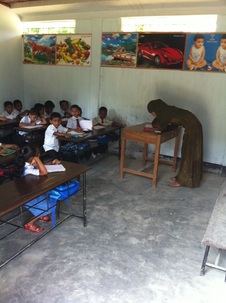 £40 will pay for one bench and one desk. The equipment will be made from locally sourced wood and materials. The Azad Choudhury Academy works closely with a local carpentry business which provides more job opportunities in the area.






---
Contribute towards teacher's salary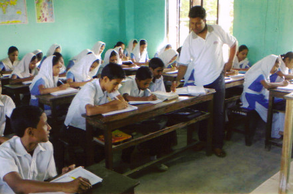 £50 will sponsor a teacher for one month. Currently there are 18
teachers employed by the school.

This will also include, accomodation (if requested) and regular personal training to maintain a high quality teaching.




---
Building Developments
and Other Projects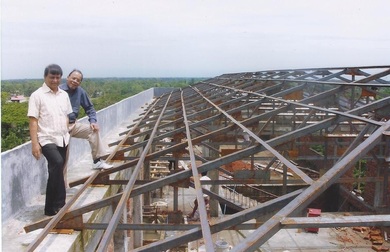 The Azad Choudhury Academy will continue to invest in infrastructure to improve the quality of the education provided and to develop the local community. The better one's environment is, the greater the chance of blossoming.

A school bus for the safe transport of the primary school children, which is on the Headmaster's wish list will cost £5000.

If you would like to make a real change to the
lives of some of the poorest children in the world and give them a chance to have a brighter future please help us with donations.

No amount is too little and every penny goes directly to the school.

---
Donations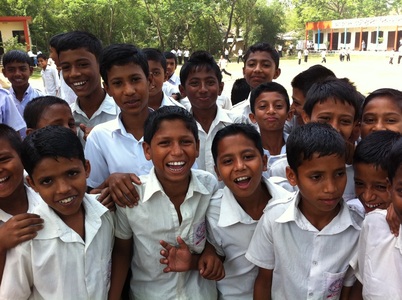 We are Gift Aid Registered so make your money go further by making a
Gift Aid
declaration with your donation.
If you wish to make a donation the following options are available:
Please make cheque payments to:
THE AZAD CHOUDHURY EDUCATION AND WELFARE TRUST
Send to:
112 Russell Road
Hall Green
Birmingham
B28 8SQ
Donations can be sent directly to:
THE AZAD CHOUDHURY EDUCATION AND WELFARE TRUST
LLOYDS BANK

DONATIONS:
SORT CODE: 30-97-57
ACC NO: 02192927
STUDENT SPONSORSHIP:
SORT CODE: 30-97-57
ACC NO: 25519760
---